Restocked: Only 27 / 500 Left!
"I Wish I Used PuppyPad Sooner. No More Stress!"
PuppyPad™
Leak & chew proof reusable pee pad

Comfortable & Non-Toxic

Ultra absorbent with anti-slip bottom.
SIZE IN CM

S - 40x60cm
M - 70x80cm
L - 80x90cm
"Absorbs all my pups pee instantly! completely leakproof and strong ...PUPPYPADS ARE A LIFE SAVER!😍" - Kate M, USA
View full details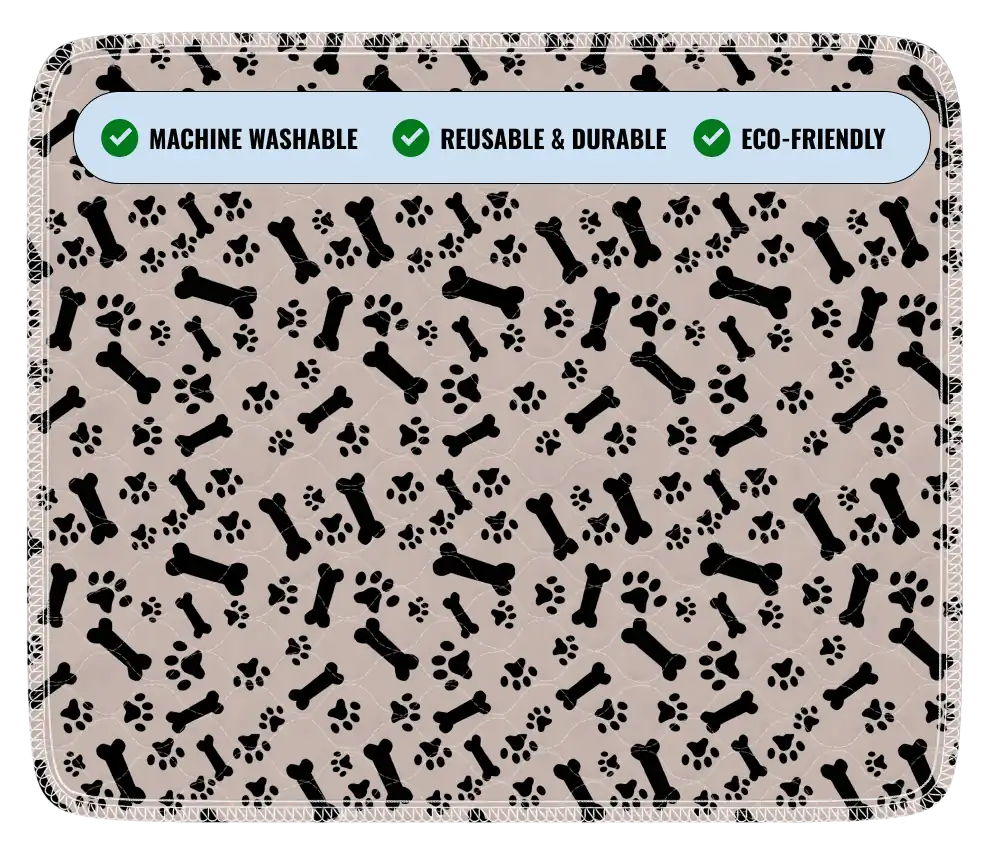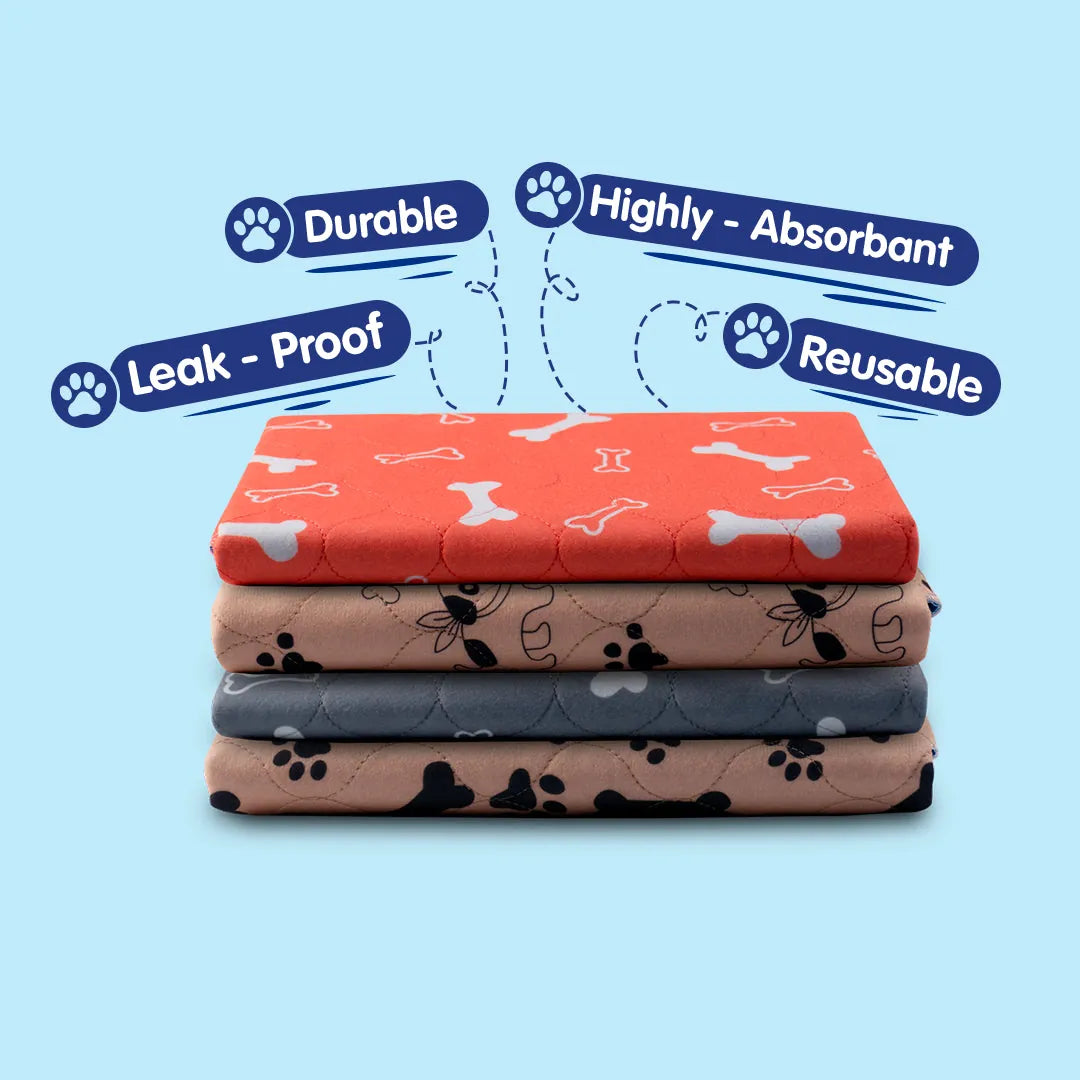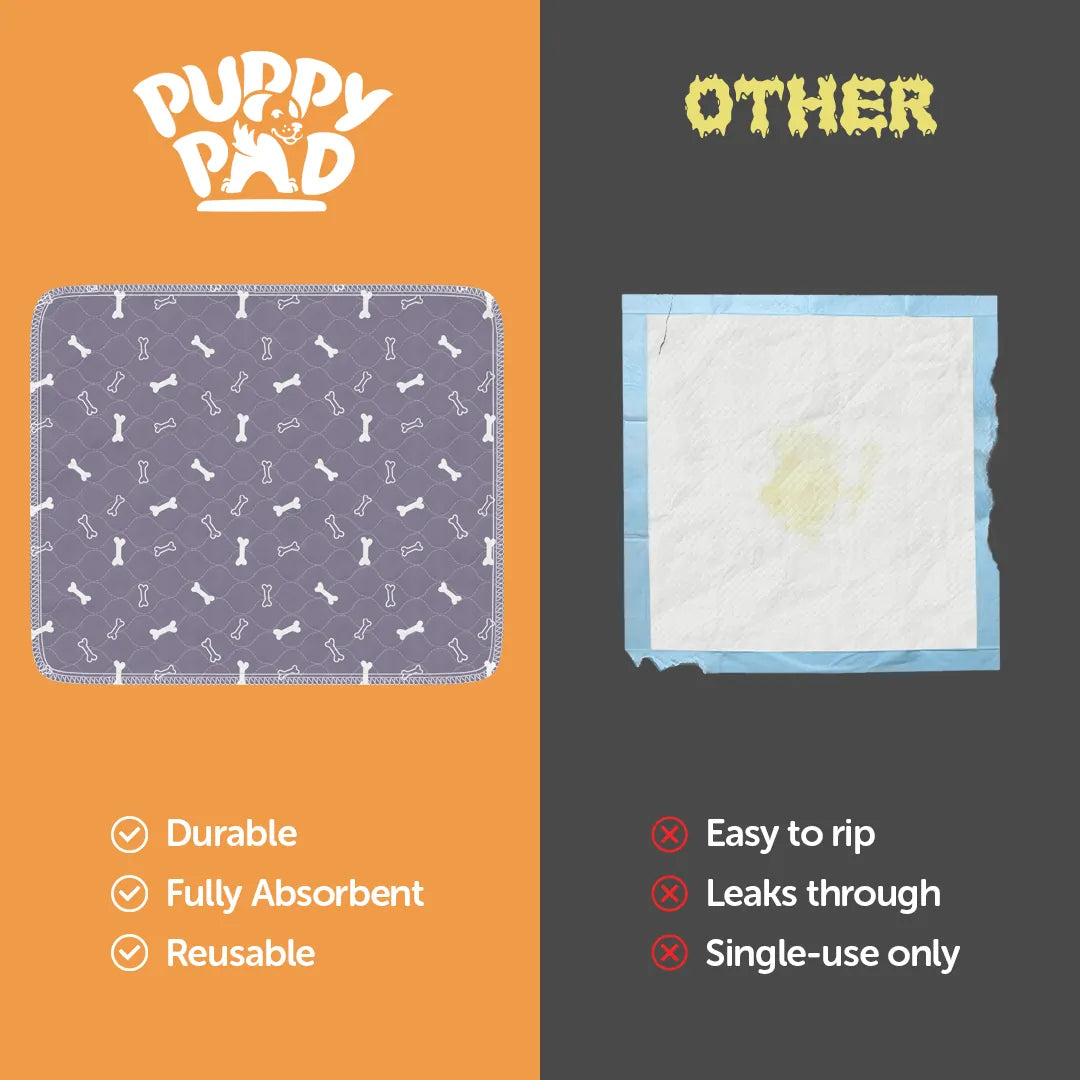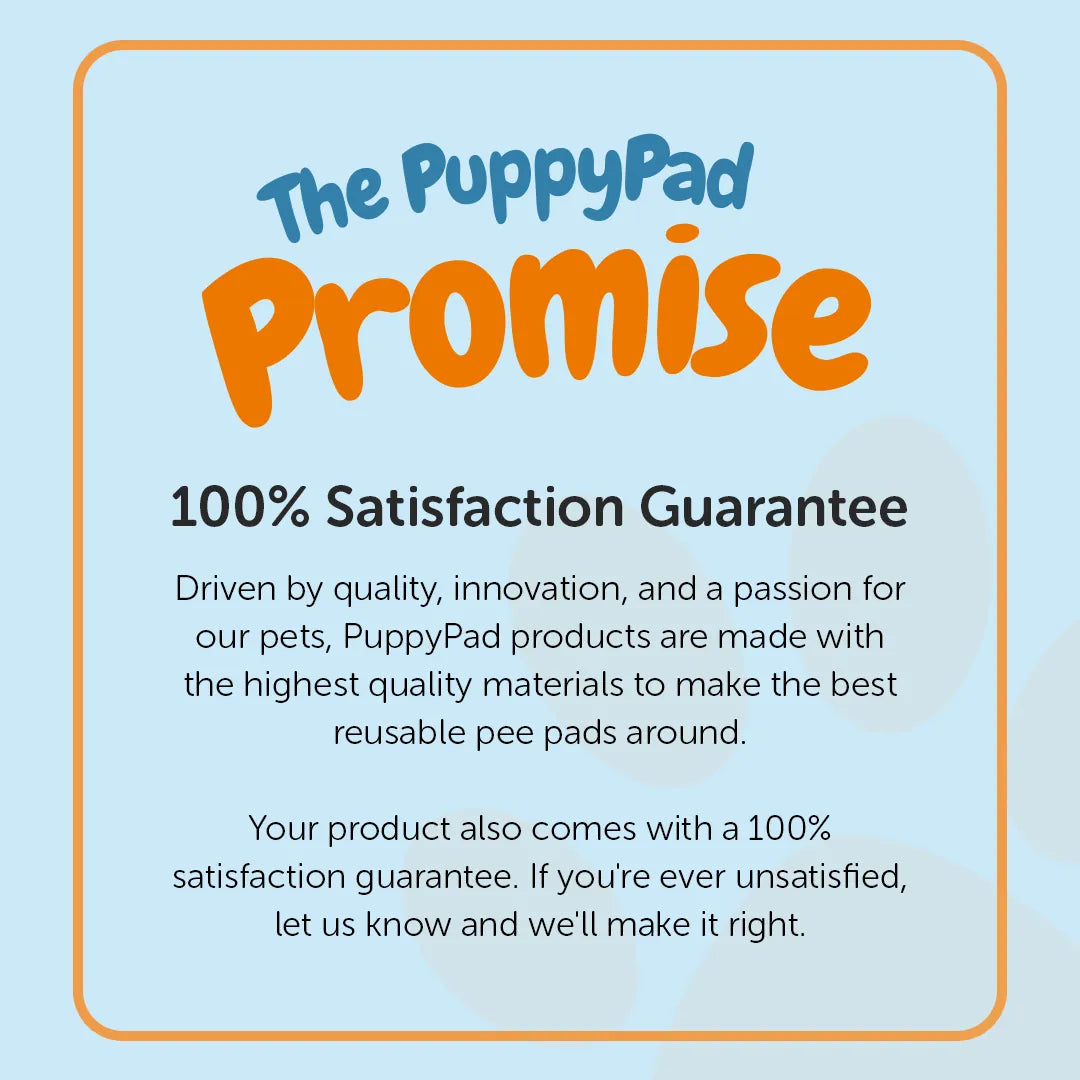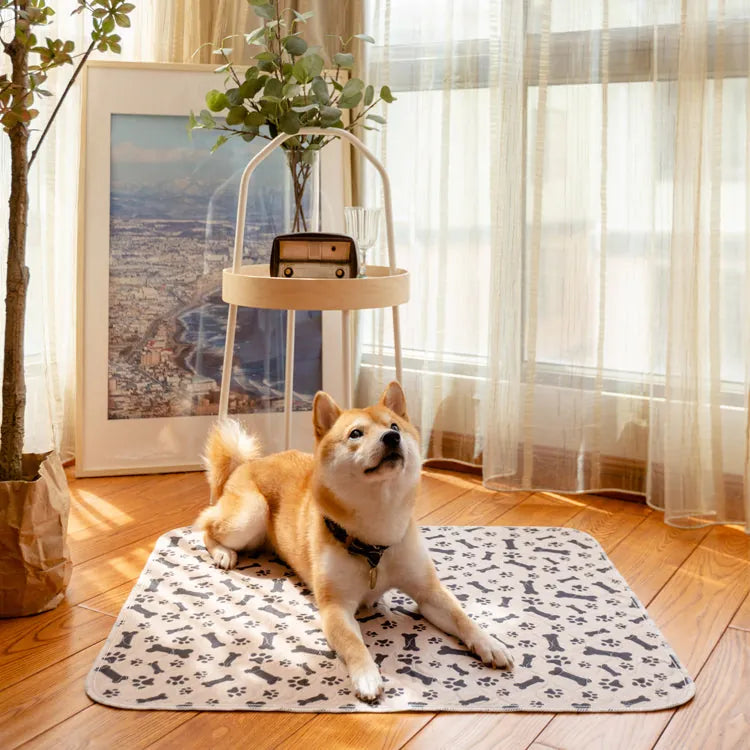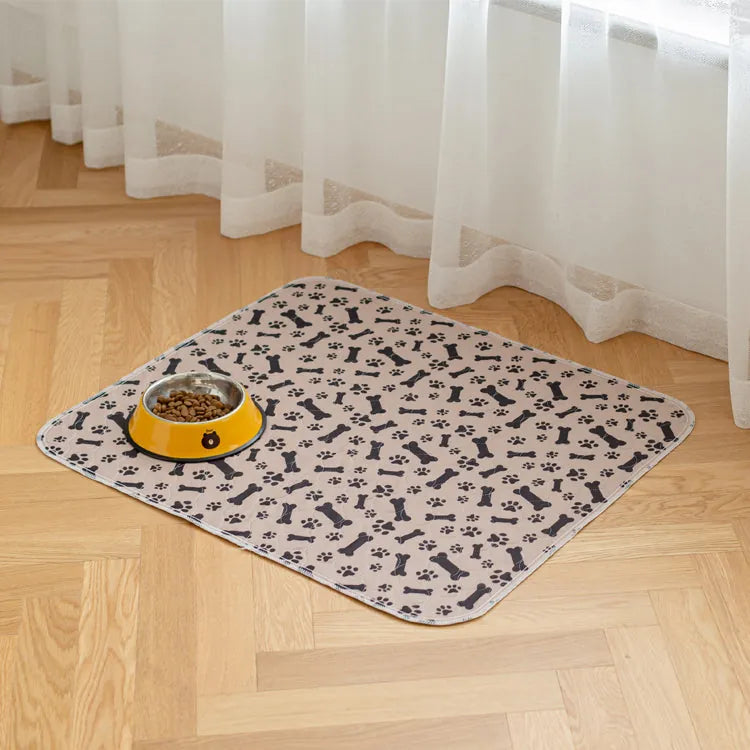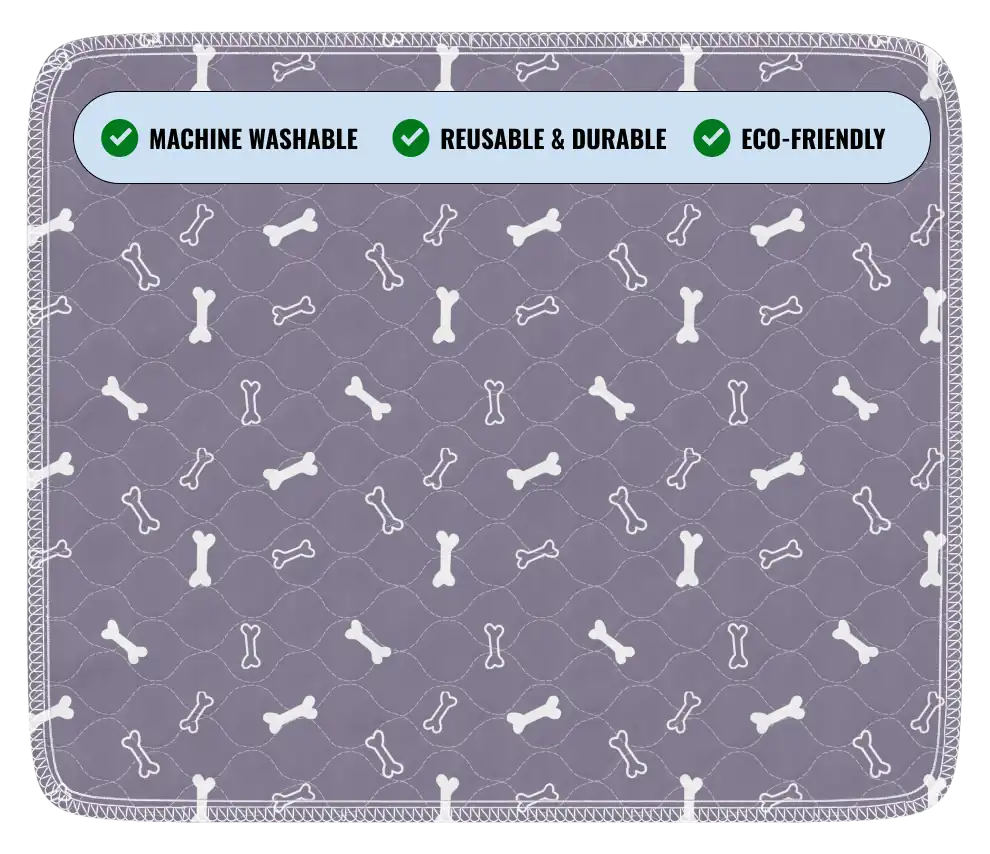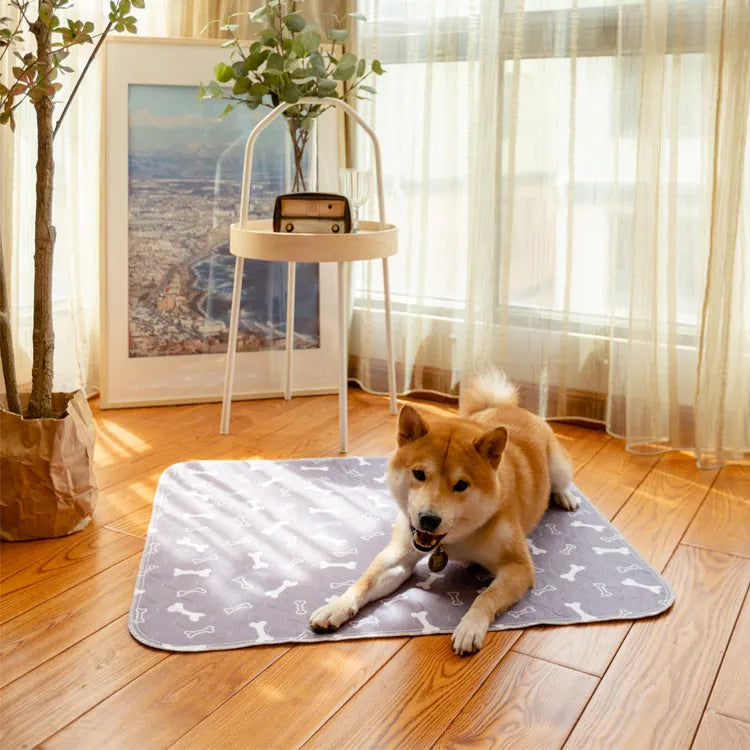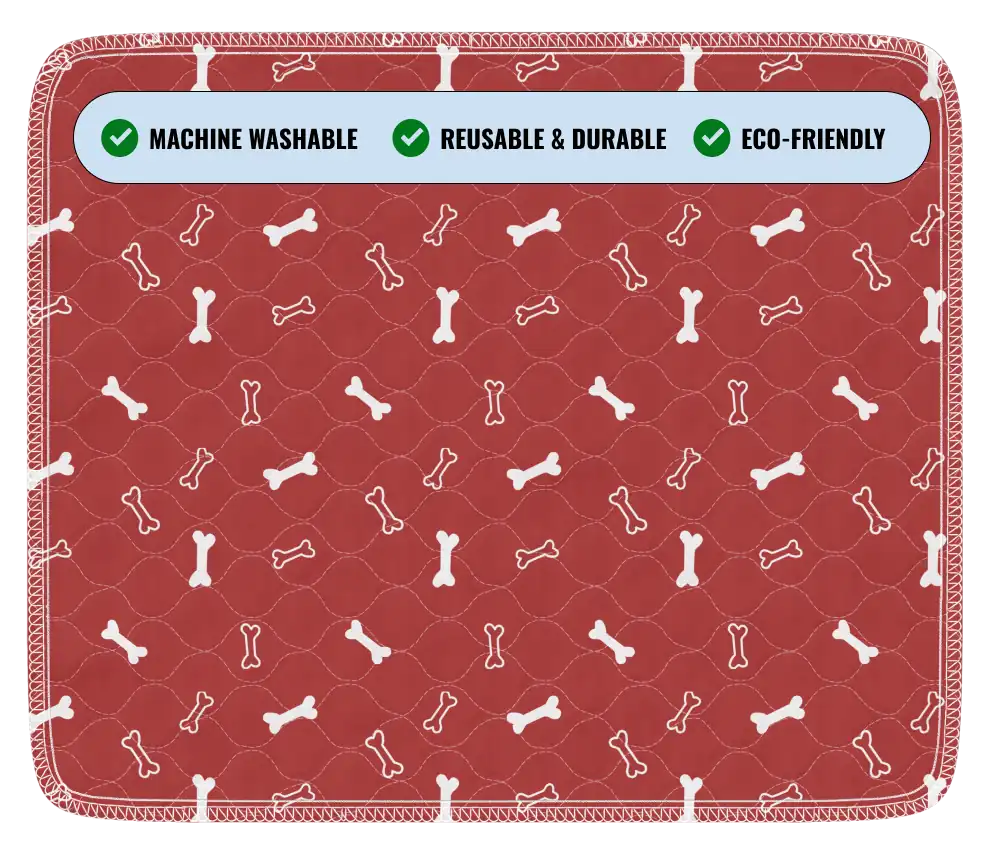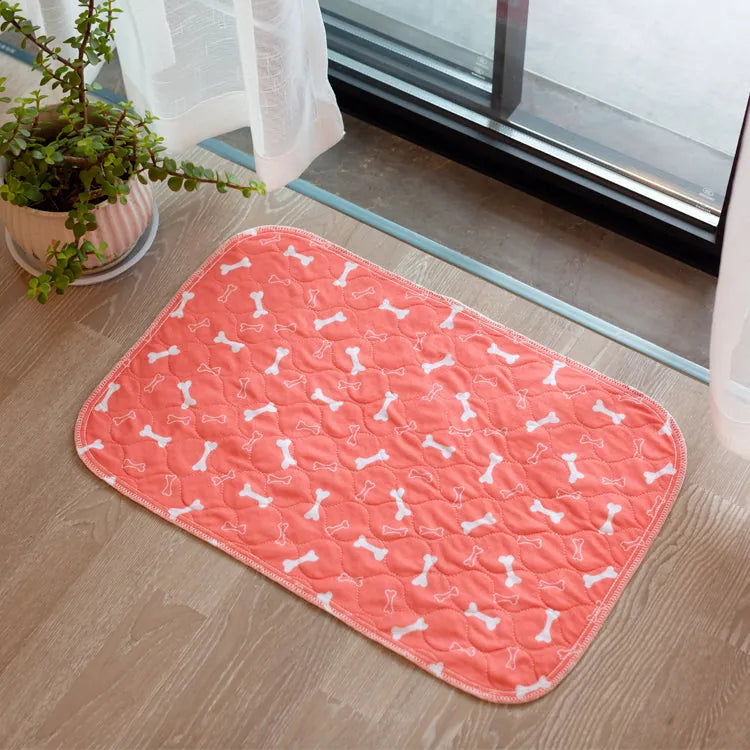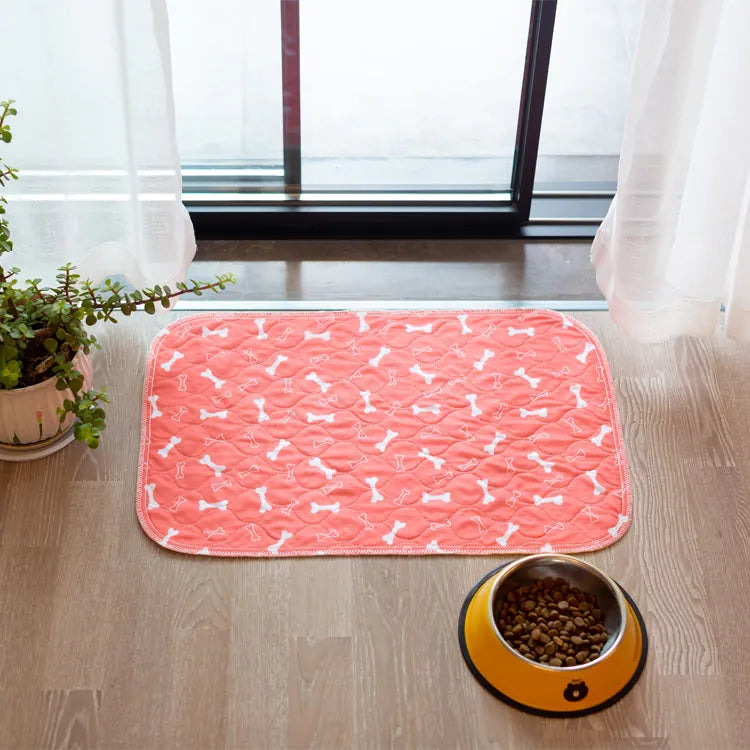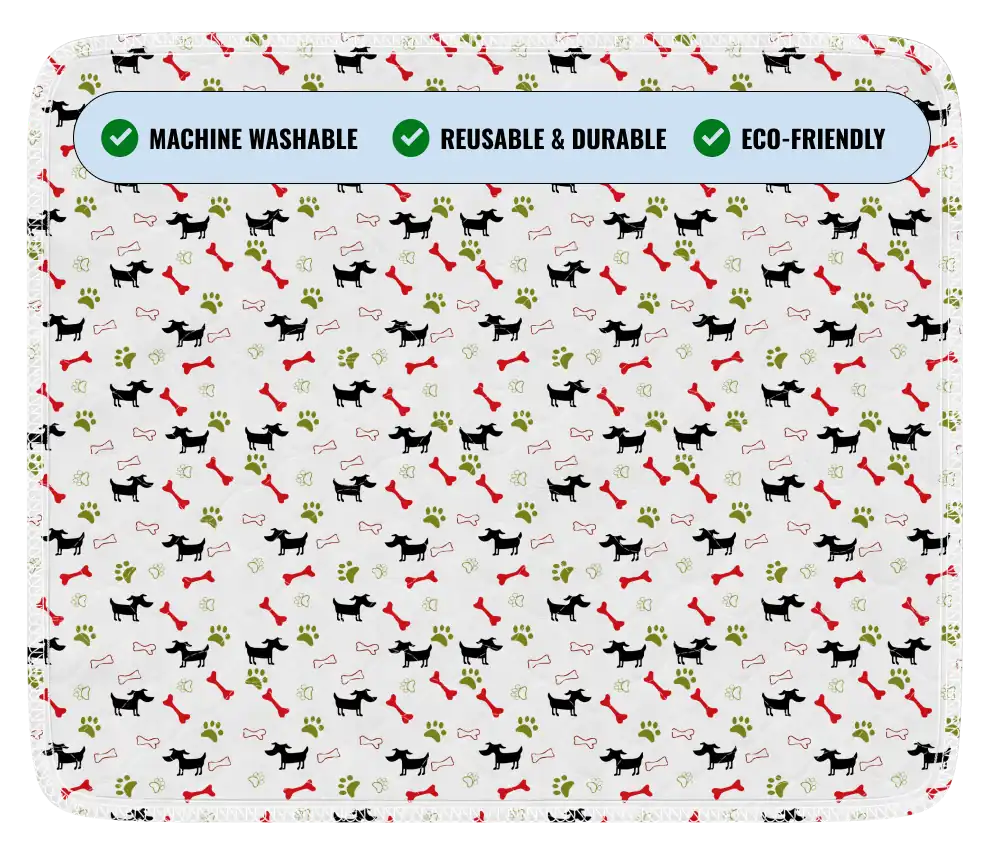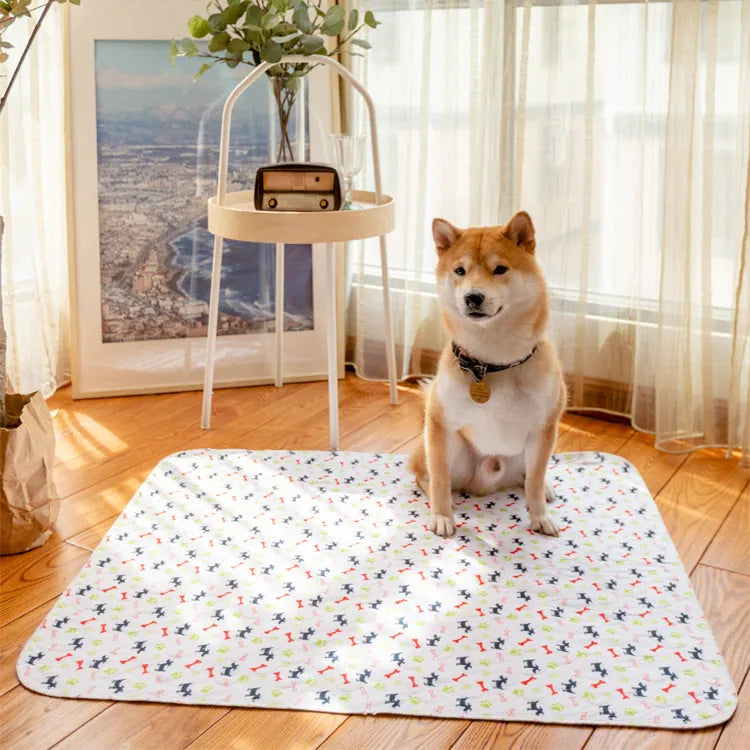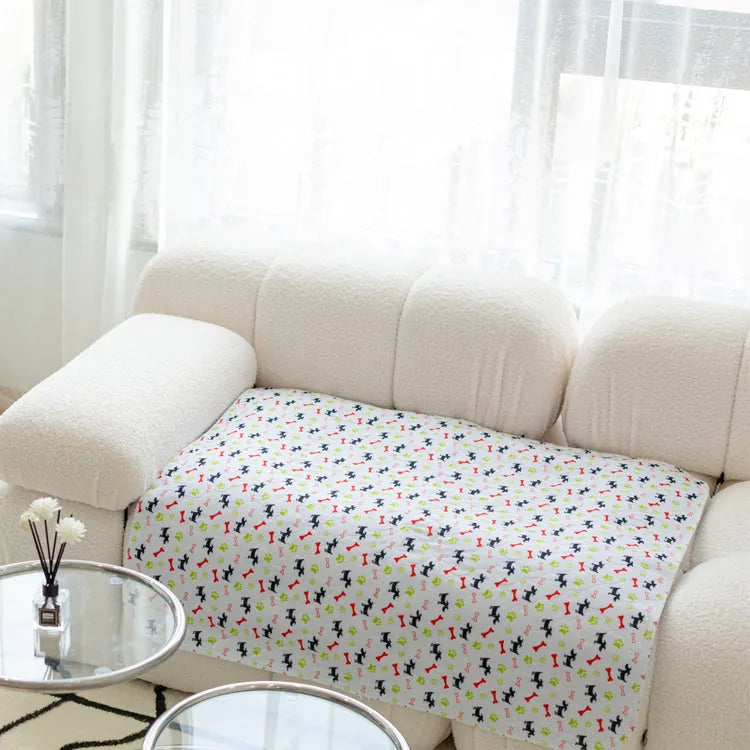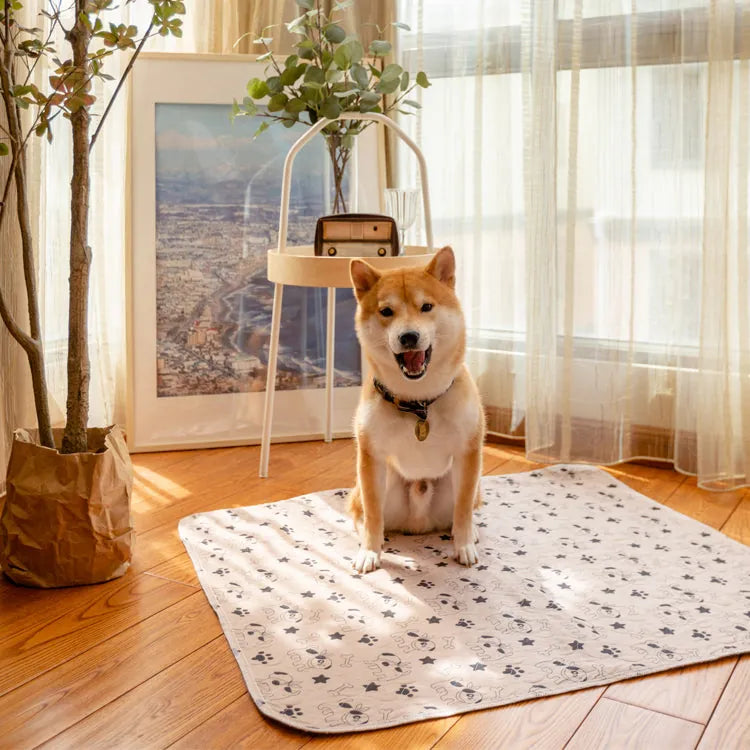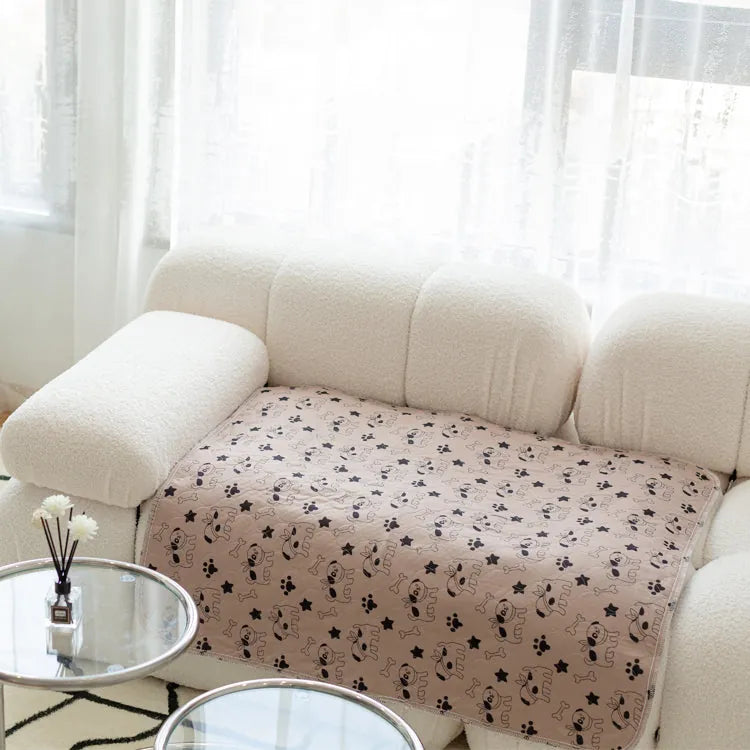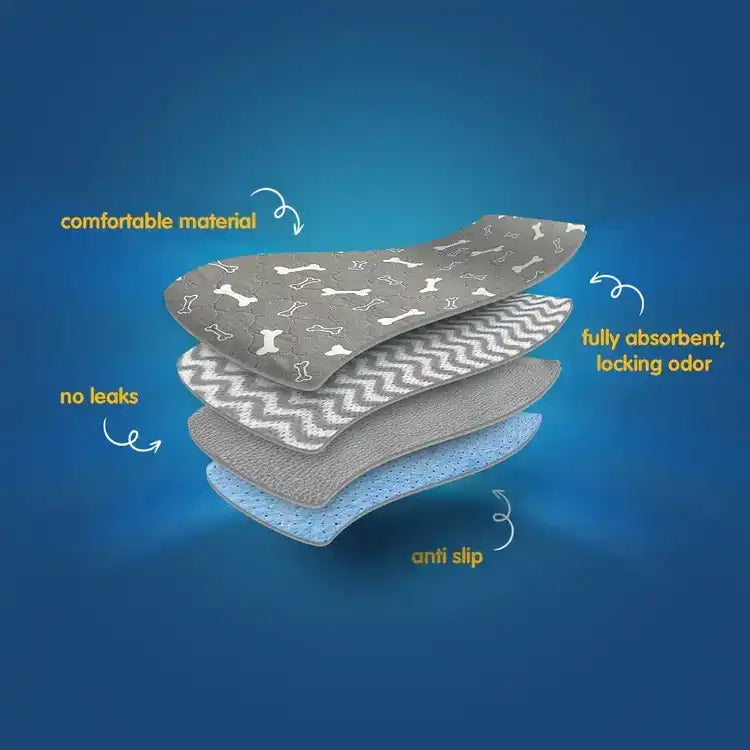 HOW IT WORKS 💪
All four layers of the PuppyPad work together to eliminate leakage and trap odors. Being soft like a cloud and distinctly patterned, your dog will naturally use it. We have expert trainers on hand to help if your dog does not use it.
The super-strong non-toxic materials makes it perfect for:
• accidents
• If you can't take the dog out
• If it's raining
• if you live in apartments
• in crates
• in beds
• in the car
• whelping
• under food bowls and alot more!
Try PuppyPad Risk-Free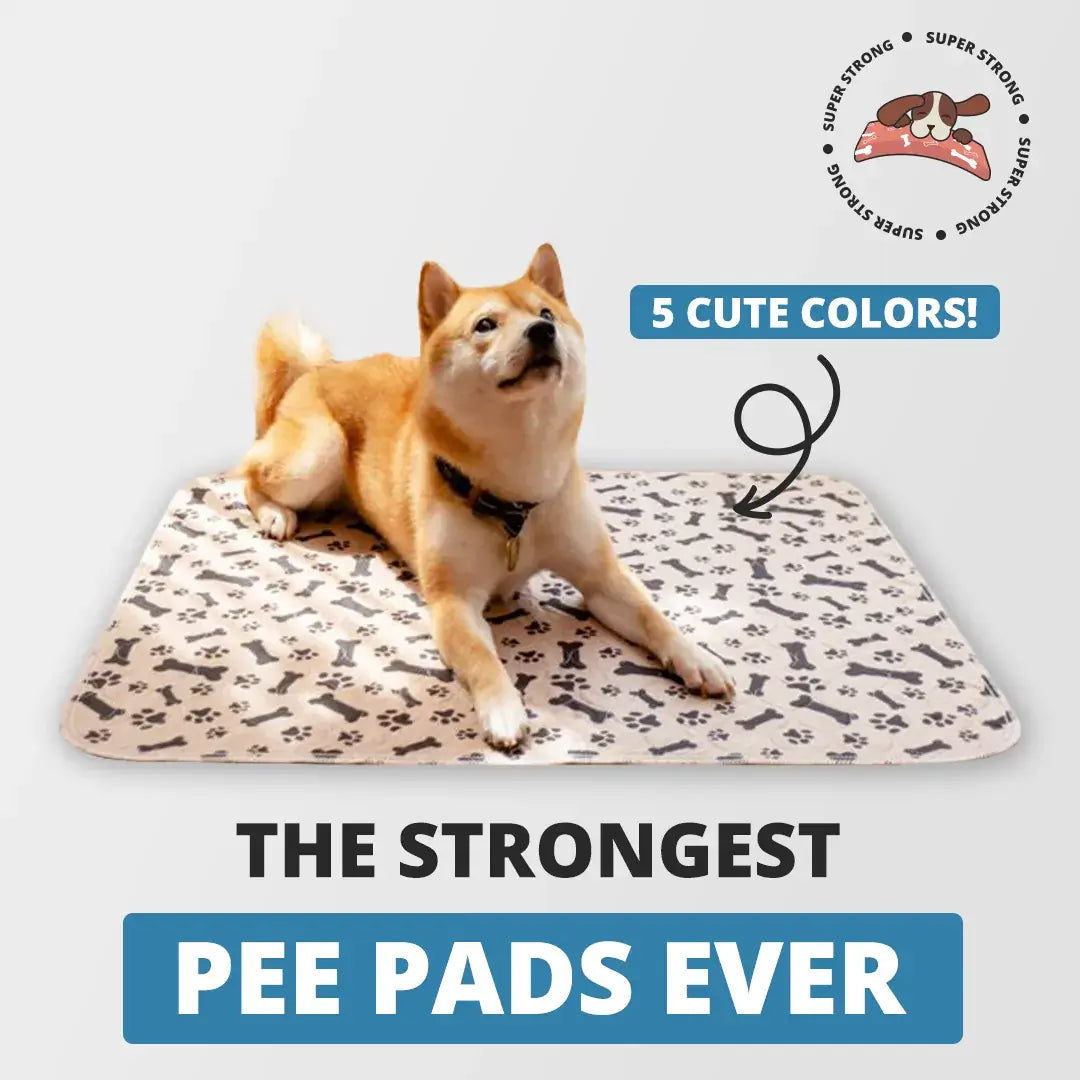 a long term solution 📅
Cute patterns and sizes mean there's a PuppyPad for every puppper.
PuppyPads are one of the thickest and the most absorbent reusable pee pads available, unlike other companies that ship flimsy pee pads straight from china.
Perfect for incontinence. Holds up to 3 pees before you can easily throw it in the washer or use a hose.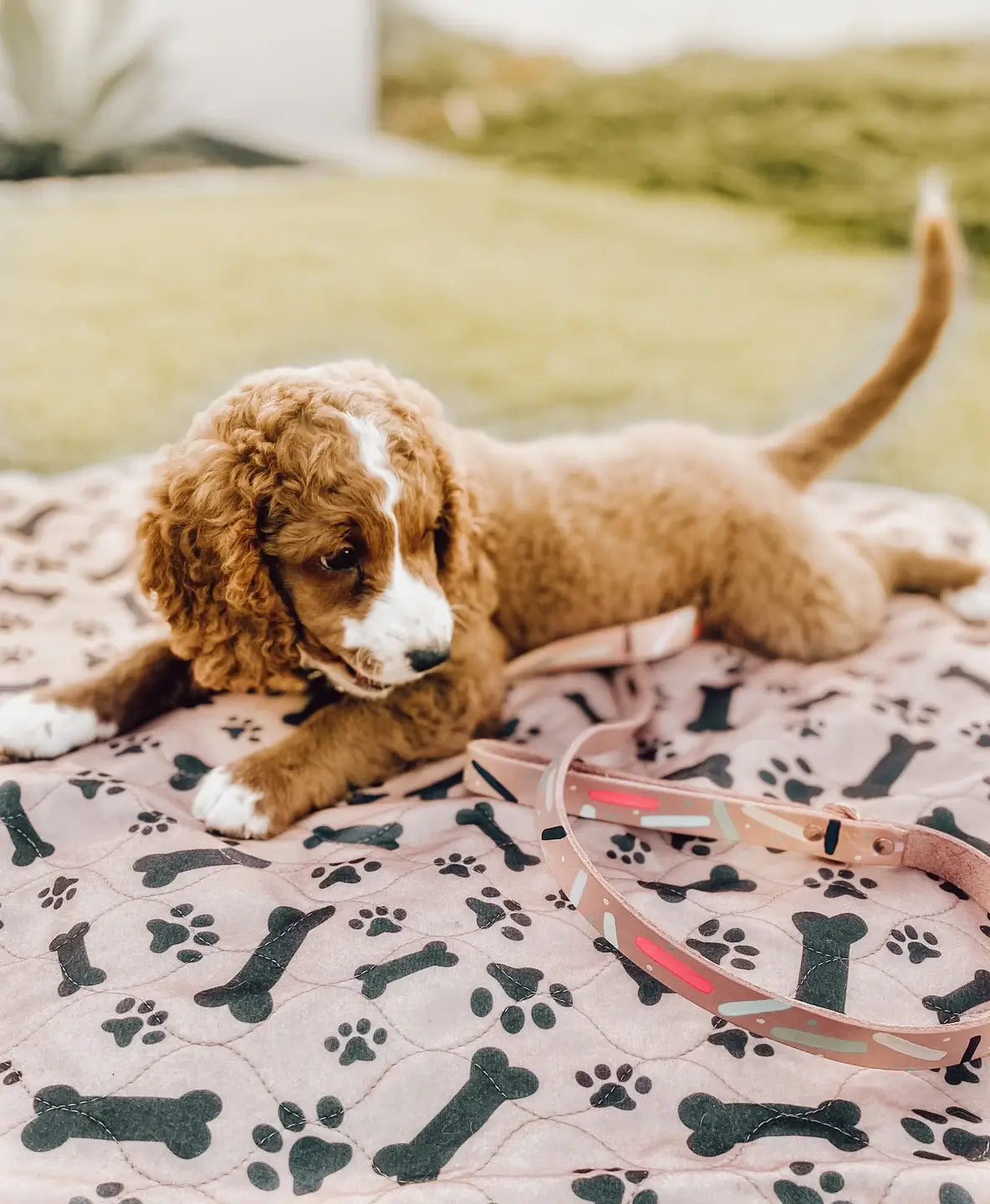 no more frustration
Imagine for a second...
• No more pee puddles staining your floors.
• No need to replace pads every day
• No need to buy new pads every month
• Having a comfy surface your dog can rest on
• Helping the planet & other dogs in danger with every order
This is what 10,000 dog owners have experienced after trying PuppyPad and you can too

Try PuppyPad Risk-Free
puppypads are simply better 🌎
PuppyPad's are not only bigger, but are as absorbent as a sponge and strong enough to hold up to your dog's chomps. They're also great for our planet.
With disposable pads you end up spending over $40 per month. PuppyPads easily last 4+ months and you don't need to throw these in the landfill.
We also donate 1% of every order to the dog's trust charity. Each donation helps rehabilitate and rehome dogs who have suffered with cruelty and been abandoned. Help the planet & suffering dogs.
Results or refund 🤝
Each Purchase is backed by a "results or full refund" guarantee.
I know what you're thinking now – "this seems great, but will it actually work as promised? Or is this another internet gimmick?".
We get it. You've probably been burnt by other pet products promising the world and failing to deliver.
And here's why we're different. Once you receive the product, you have 90 days to use it. If for some reason you're not happy…
Simply email our support team, and we will refund your purchase amount*

That's how confident we are that PuppyPad works.
Try PuppyPad Risk-Free
YOU ASK, WE ANSWER 🙋
What Are The Benefits Of PuppyPad?

1. Chew-Proof
2. No more puddles of pee on the floor
4. No pee odor.
5. Your dog will not slip on the pee pad.
6. You're helping the planet.
7. 1% of every order goes to Dog's Trust for Suffering dogs.
My dog pees outside. Why do I need this?

PuppyPads are great for accidents, if your dog needs to pee during the night, if the weather is bad outside or your simply not available to take your dog out.
It's always handy to have it available.
Will my dog use it?

Your dog will naturally use it because of the distinct patterns and the unique smell infused into the PuppyPad.
We also have expert dog trainers on hand to provide you the best aid possible.
Is it hygenic to wash this in the washing machine?

Yes. The high temperature will destroy any bacteria and germs. It is similar to washing your dirty underwear.
If you still do not feel comfortable, then you can also wash with a hose which is just as good!
How will my dog know the difference between PuppyPads and other carpets & blankets?

PuppyPads distinct patterns and unique smell infused into them helps dogs in differentiating between PuppyPads and other materials.
When Will The Sale End?

We are offering 1000 units at a discounted price. The SALE will end on the date stated above on this page, or while stocks last.

Units left in the warehouse at the moment: 17
What Is The Shipping Cost & Delivery Time?

We offer Free USPS expedited shipping from Wisconsin (1-3 Business Day Delivery Time)
What Payment Methods Are Available?

We accept Paypal, Stripe, Visa, Mastercard, American Express, JBC, Discover.
*What Is Your Return Policy?

If you are unhappy with your PuppyPad™, you may return your order within 90 days of purchase for a refund and zero hassle.

*Refunds are subject to a 10% Administration & Restocking Fee

However, based on the countless responses we receive from thrilled customers... we doubt you'll ever want to.
LOVED BY 10,000+ FURBABIES 😍